ETSホールディングスは高度な専門技術と豊富な施工実績を活かして、高品質で信頼性の高いインフラ設備をお客様に提案しております。
True globalization based on social contribution
Aiming for true globalization, ETS Holdings has contributed to society on a global scale by promoting industrial development and developing human resources by supporting electric power works to developing countries and providing advanced technologies that are growing. The aorta and power transmission line for power transportation, which is the backbone of national energy. ETS Holdings was the first in Japan to construct an overseas transmission line in Southeast Asia. Improvement of energy supply technology and equipment renewal are major factors related to national development and prosperity. ETS Holdings has been involved in businesses that support economic development while advancing electric power infrastructure equipment for many years. ETS Holdings will continue to look at true globalization by entering overseas infrastructure in various fields, based on transmission line construction.
List of overseas business results

500Kv transmission line technical guidance (Myanmar)

April 2003
-December 2004

110Kv transmission line construction (Tanzania)

October 1994
-August 3, 1996

Japan's first 275,000 volt transmission line construction begins Hokuriku trunk line construction

September 1987
-March 1988

Malaysia NEB.132KV. Transmission line additional material

March 1987
-December 1987

TEPSCO Kotapanjiyan Track Survey (Indonesia)

January 1987
-January 1988

EPDC. Palembang No.2 (Indonesia)

April 1986
-December 1986

Burma Irrigation Water Transmission Line Technical Guidance (Burma)

Construction of transmission line in Kuala Lumpur, Malaysia (Malaysia)

Iran-Tabanir Materials SV.3 (Iran)

January 1986
-November 1987

Burma No.1 Project Transmission Line Technical Guidance (Burma Country)

Saudi Arabia transmission line construction (Saudi Arabia)

Wire rope procurement for Turkey TEK (M.B.K)

September 1976
-December 1981

Iran-Colasan construction transmission line new construction (Iran)

January 1973
-December 1974

Vientiane city power grid construction (Laos)

November 1968
-January 1970

Laos-Nagum transmission line construction (Laos country)

Brunei transmission line construction (Brunei country)

December 1964
-March 1966

Tacna transmission line construction (Peru)

August 1964
~ February 1965

New construction of transmission line for Bien Juan South Vietnam (Republic of South Vietnam)

Transmission line construction between Danim and Saigon (Republic of South Vietnam)
Since September 2014, we have signed a supervisor contract for the main transmission line business in central Myanmar, for tower foundation work and tower assembly work.
We provide such technical guidance.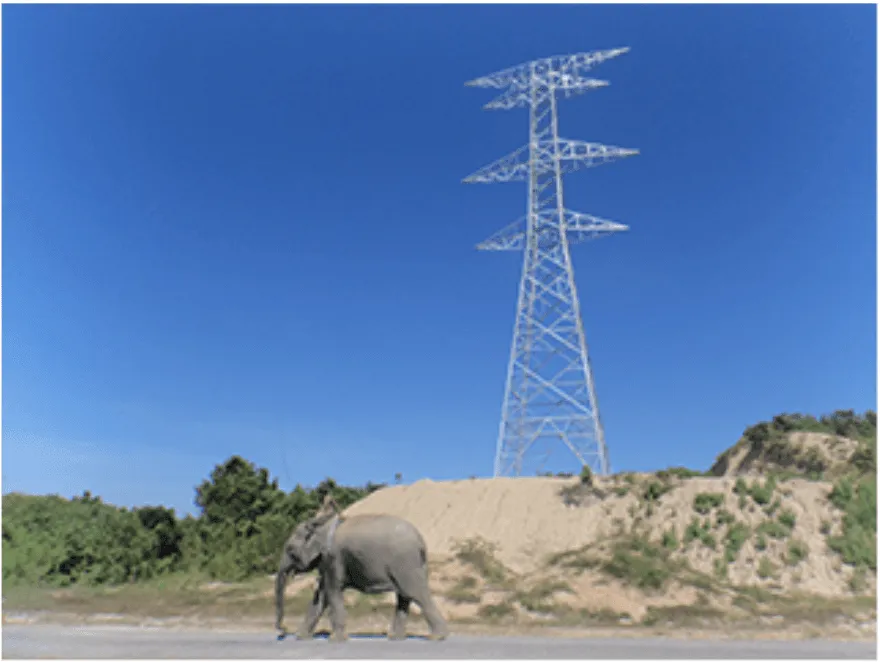 Steel tower completed with our business support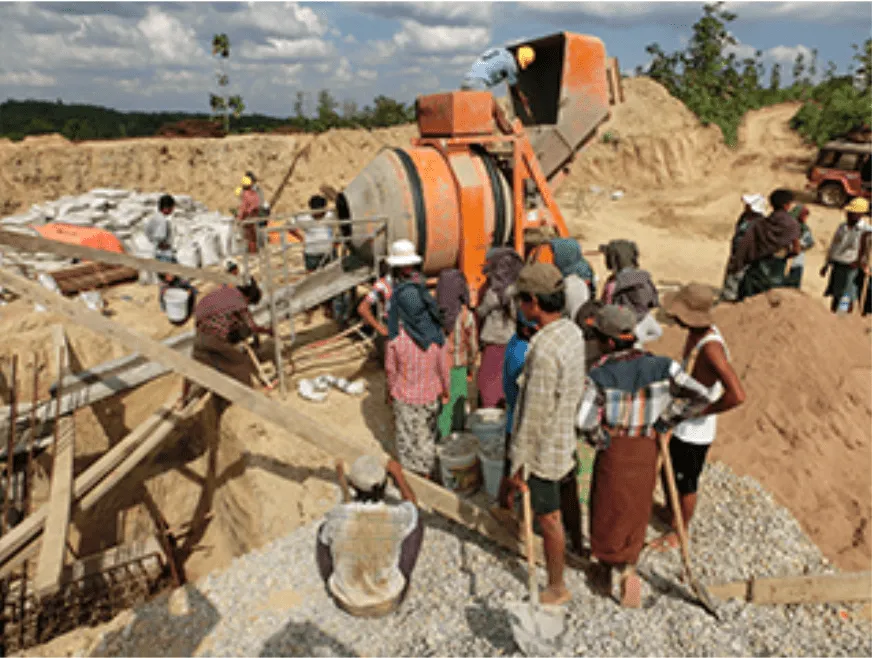 Construction scene in Myanmar before business support
It is also part of our overseas business to let engineers in developing countries experience Japanese safety management. For the purpose of cultivating the foundation for them to think about safety in their home country.
We are conducting training.